The second rate industrial dust mask 2000


Products

The second rate industrial dust mask 2000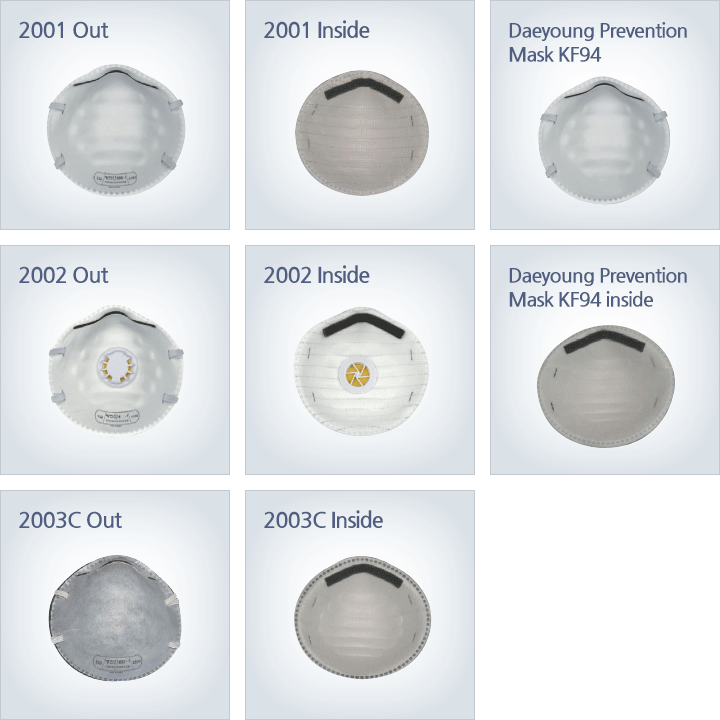 Toxic organic solvent filtering

- Crop dusting, car bottom coating, petro chemistry, printing,
cigarette manufacturing, welding, and etc, using for
the place occurring organic solvent steam & bad smell
- The addition of an adsorption layer of bad smell and harmful
organic solvent
- A special inside filter made with spun silver (Ag+) through which
the electric current of 0.8Ω passes. Perfect sterilization
of pneumococcus, staphylococcus, and trichophyton
- The spun silver which has 20 times stronger sterilizing effect than
silver nanostructure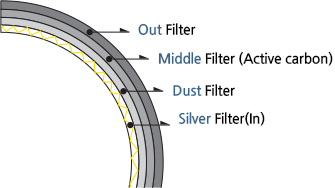 The second rate
industrial dust mask

2002

Industrial dust mask


SD21V

(Valve mounting)
Industrial dust mask


SD21

The second rate
industrial dust mask

2002

(inside)
Daeyoung Prevention Mask


KF94

Industrial dust mask


2003C
Ventilation valve

If the ventilation valve for intake & exhaust (specially designed valve) is attached, the resistance of intake & exhaust becomes low and moisture can be easily emitted. So when wearing glasses, your view isn't interrupted.
Excellent purification of dust

Purification of dust, mist, fume, heavy metal, virus and etc by special filter layer
Perfect adhesion

You can feel comfortable wearing sensation ensuring perfect adhesion on face by attaching sponge made of soft material to the part of mask which is touched to face.
Wide filtering area

The filtering area of mask is wide, so the resistance of intake & exhaust is low.
Control of head straps

It is possible to control head straps. The head straps have good elasticity, so there is less pressure on the face.
Use

Against yellow dust, pollen and virus; when doing grinding, cutting-off, casting, mixing, checking and repairing equipment, forming & processing plastic and rubber, crop-dusting, and dust working of dye and pigment. It shows excellent effects on blocking cold virus and heavy metals floating on the air (However it cannot be used as a gas mask).
Special trait

Sericite filtering layer can remove fine dust and bad smell.